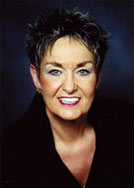 Hello:
Thank you for visiting my website! I hope you find it helpful, insightful and comprehensive!

And … if what I do could add value to what you do, please give me a call so we can talk about what you need done to meet your mandate, goals and aspirations.

I recognize people want easy to access, understand, apply and measure skill based knowledge. Why? To help them live, work and relate to others more effectively and productively and with less stress.

This year has been busy because along with my work in keynotes, workshops and coaching I have been completing four other projects:
revamping longer course content to be mini-modules so clients can offer less time consuming and expensive, more focused skill based learning sessions to their client base. See the People SMART Workshops link!


creating a new series of skill based books and profiles to be launched in early 2013. The book series is called the LEARN: DO: THRIVE: series and the related profile series is called the ASSESS: LEARN: DO series. Am working hard right now to get them done!


and, on a personal basis, I initiated a project to have the City of Edmonton recognize in a significant, permanent and visible manner, Red Pollard, the Edmonton born jockey of the famed 1930's racehorse "Seabiscuit". That happened this summer with the naming of 79 St NW in Edmonton as the "Red Pollard Way".


Last, I am working with the Seabiscuit Heritage Foundation in Willits, CA., to have the beautifully restored Seabiscuit's stud barn at the Ridgewood Ranch named a US historic site. If you want to support that wonderful project, just beam me an email and I'll put you on my email list!
In the meantime, visit the links on the left side to learn more about me, my company, its products and services and the wonderful comments people have made about their learning experiences.

For those of you working with committees, I often have committee conference calls to discuss budgets, themes and timelines. It's amazing what we accomplish by everyone getting together, brainstorming and moving to closure with solutions everyone can comfortably live with!

Please give me a call if you think I can be of assistance. Many blessings to you and yours!

Sincerely

June Donaldson, (MBA, EdD
Certified Mediator & Arbitrator)